[ad_1]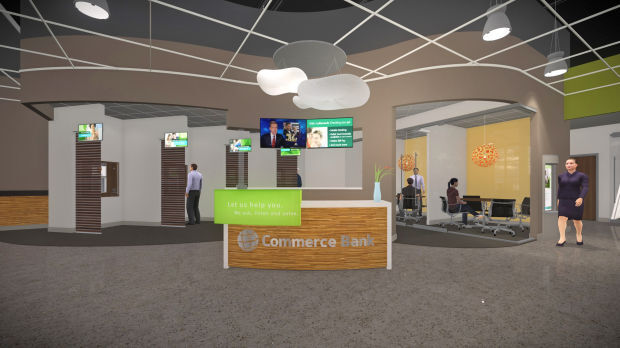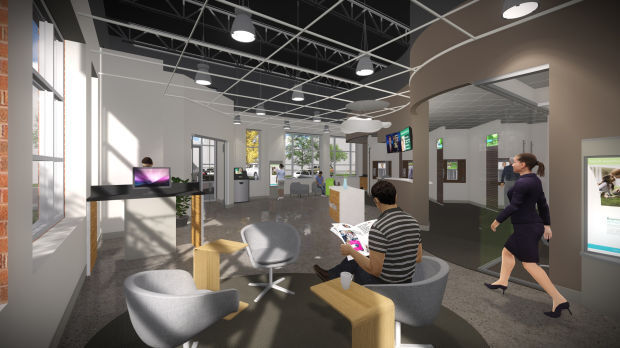 By Lisa Brown 314-340-8127

Commerce Bank is building a new pilot branch in the Grove neighborhood with high-tech upgrades including video conferencing capabilities and a tech bar allowing customers to access accounts online. If the pilot project goes well, the new design can be deployed in its other branches.
The new branch at 4019 avenue Chouteau, inaugurated on Thursday, will replace an existing branch on a property that Commerce owns at the corner of Chouteau and Vandeventer avenues. It will open later this year.
In addition to drive-through service with an ATM, the redeveloped branch will have four remote gas stations and a business center. There will be no cashier lines – instead, Commerce staff will greet customers at the door and direct them to the appropriate area of ​​the bank for their transactions.
The new design could be added to other branches of the Missouri-based bank, bank officials said.
"We are doing this as a starting point to test it," said Darryl Collins, retail manager of Commerce.
Commerce is the third-largest retail bank operating in the St. Louis area, based on deposit market share, according to the Federal Deposit Insurance Corp. Commerce has 358 branches in Missouri, Kansas, Illinois, Oklahoma, and Colorado, including 54 in the St. Louis region.
The cost of the new 4,000 square foot branch will be between $ 1.5 million and $ 2 million, which is comparable in cost and size to its standard branches. The estimated cost does not include the price of the land.
[ad_2]